Are you using Instagram to promote your products? Don't know what to post every day?
This article will provide you with 28 Instagram Stories ideas and examples that you can use to market your product-based business.
Create a Content Calendar for Instagram.
To develop an effective Instagram marketing strategy, you must first determine what to post and when to post it. Fortunately, your Instagram Insights can provide you with some helpful hints.
All you need to do is open your profile and tap on the hamburger icon (three lines) in the top-right corner. Then choose Insights.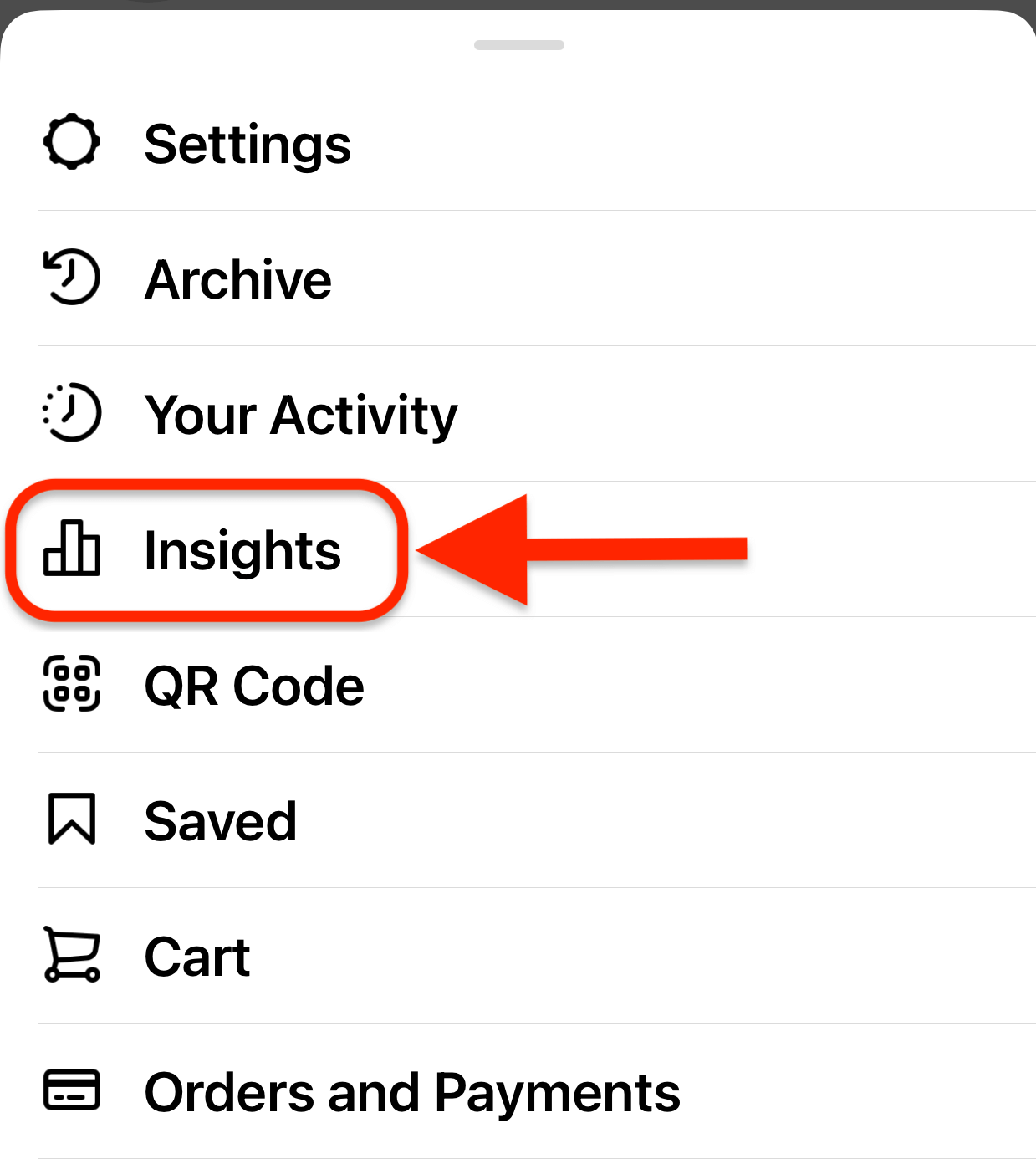 Then, use the following information to develop your posting strategy:
Most Active Times: Tap on Your Audience and scroll down to see when your audience is most active on each day of the week. Plan to post during peak times to increase the likelihood that people will watch your stories. Instagram recommends posting to Stories at least twice per day.
Content You Shared: You can see the reach of all of your content, including feed posts, stories, and reels, in this section. Examine the most popular content in terms of reach, likes, comments, shares, saves, and profile visits. Produce more of what your audience enjoys.
Using the information from your Insights, create a calendar to start planning and organizing your content. Choose content categories that are both relevant to your business goals and appealing to your target audience. Blog posts, quotes, product promotions, and user-generated content are examples of this type of content (UGC).
Begin by entering everything into a spreadsheet, including publishing dates, post descriptions, URLs, and images. This article on how to make a social media calendar will assist you.
Knowing what to post is half the battle when it comes to social media. According to Instagram, 58 percent of people are more interested in a brand after seeing them on Stories, so make sure your content is on point. You'll be able to promote your products with ease if you use these 28 Instagram Stories ideas.
1: Include hyperlinks and shopping stickers in your stories.
If you want to get serious about marketing on Instagram and using it to drive sales, you must make it simple for people to buy. Accounts with more than 10,000 followers can currently add the link sticker to stories, allowing you to redirect viewers to your online storefront. Nota bene: Instagram has announced that link stickers will be available to all accounts soon.
Alternatively, you can set up an Instagram shop and tag products in your stories (and your feed). When you're talking about a product, include one of these stickers so people can place an order quickly and easily.
In the following story, mvmt simplifies shopping by including a direct link to the product it is promoting. Viewers of the Instagram story can visit the website and begin the checkout process with a single tap.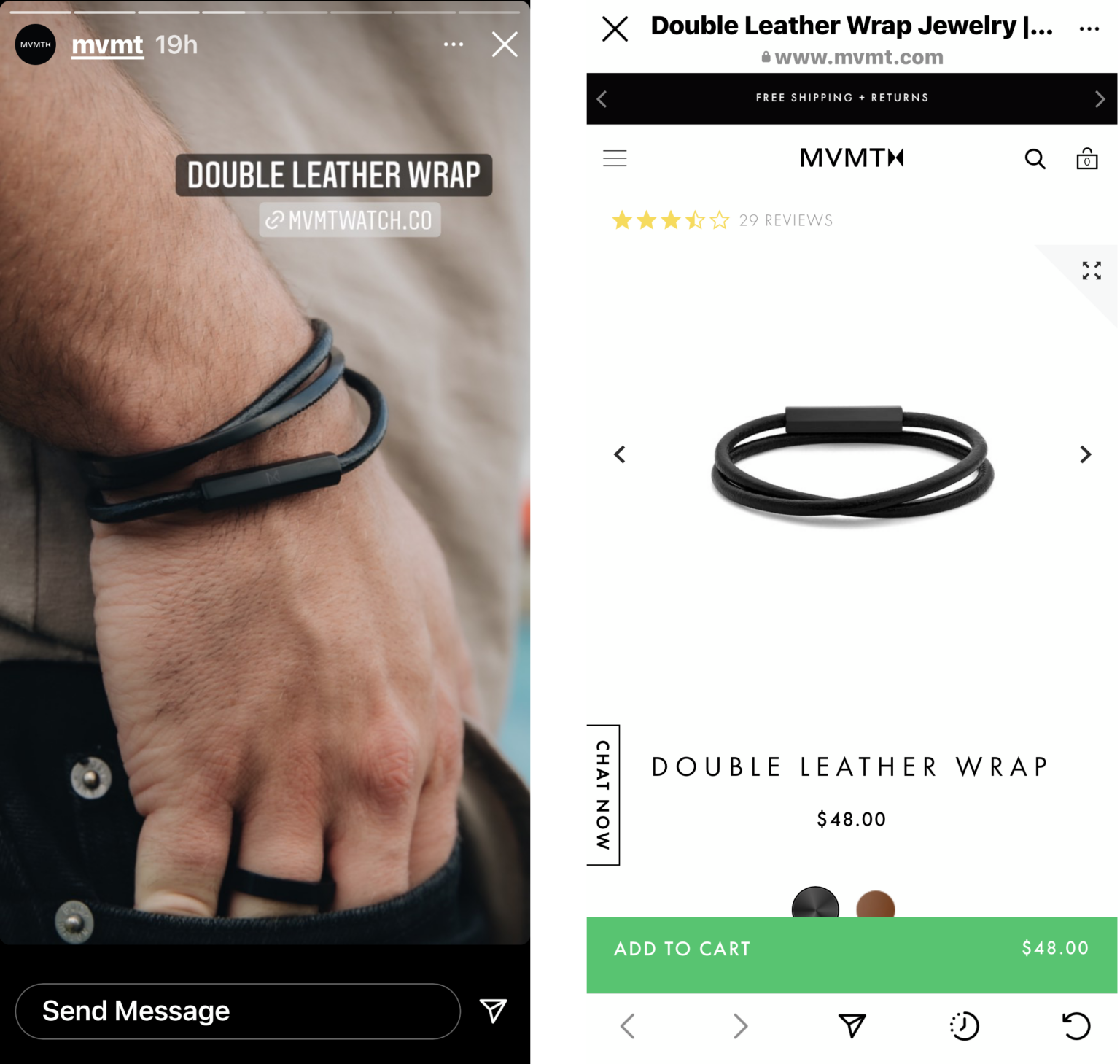 2: Tell a Story About Your Products.
Tell the story of how a particular product came to be in order to generate sales. What inspired you to make it in the first place? What exactly does it do and how is it put to use? Since its inception, how has it impacted the lives of your customers? When telling this story, paint a picture in your mind and find a way to elicit customers' emotions by relating it to their needs.
3: Describe the entire manufacturing process for your product, from start to finish.
Viewers can become invested in the journey of bringing a product to life by watching behind-the-scenes content. The best way to do this is to post photos and videos to your story in real time. Allow people to see the step-by-step process of developing your product from concept to finished product. This allows you to gradually build excitement and interest so that when the product is ready, people will be eager to buy it.
Cocokind, a skincare brand, polled their audience to see what product they'd like to see next. Following the selection of a winner, the brand began sharing the creation process in their stories, allowing customers to see exactly what goes into creating their skincare line.