You're an eCommerce brand manager eager to learn more about your customers and how they use your website. That's fantastic!
However, it is critical to understand that the journey you are about to embark on begins with user testing and ends with a better customer experience. The enhancements you make could be the key to brand growth you've been looking for all along.
So, let's get started. This article will discuss:
What exactly is user testing?
There are three steps to conducting effective user testing.
How well-executed user testing can increase conversions (with examples)
What exactly is user testing?
User testing is a key component of customer research and conversion rate optimization, and it can be used to identify usability issues on your eCommerce site. When properly implemented, it can reveal key pain points for your users as well as a slew of quick wins to improve their experience.
User testing can reveal more than just usability issues.
While user testing is an excellent application of user research, you may already be familiar with general behavioral metrics such as time on page, exit rates, and so on before you begin testing. The key is to broaden your collection to include quantitative and demographic data context.
By constructing a more comprehensive picture of your customer's journey, you will be able to identify usability issues as well as overall expectations that customers have for your brand.
User research vs. user testing
While the terms user testing and user research are often used interchangeably, user research is a catch-all term for a variety of research methods. Interviews, surveys, focus groups, and other methods are included. User testing is only one of the many branches of the user research tree.
Successful user testing can be extremely useful in identifying customer pain points and problematic areas of your website. However, everything is dependent on how you screen and select users for tests.
That is how the steps to conducting effective website usability testing begin.
There are three steps to conducting effective user testing.
Step 1: Choose your panel carefully.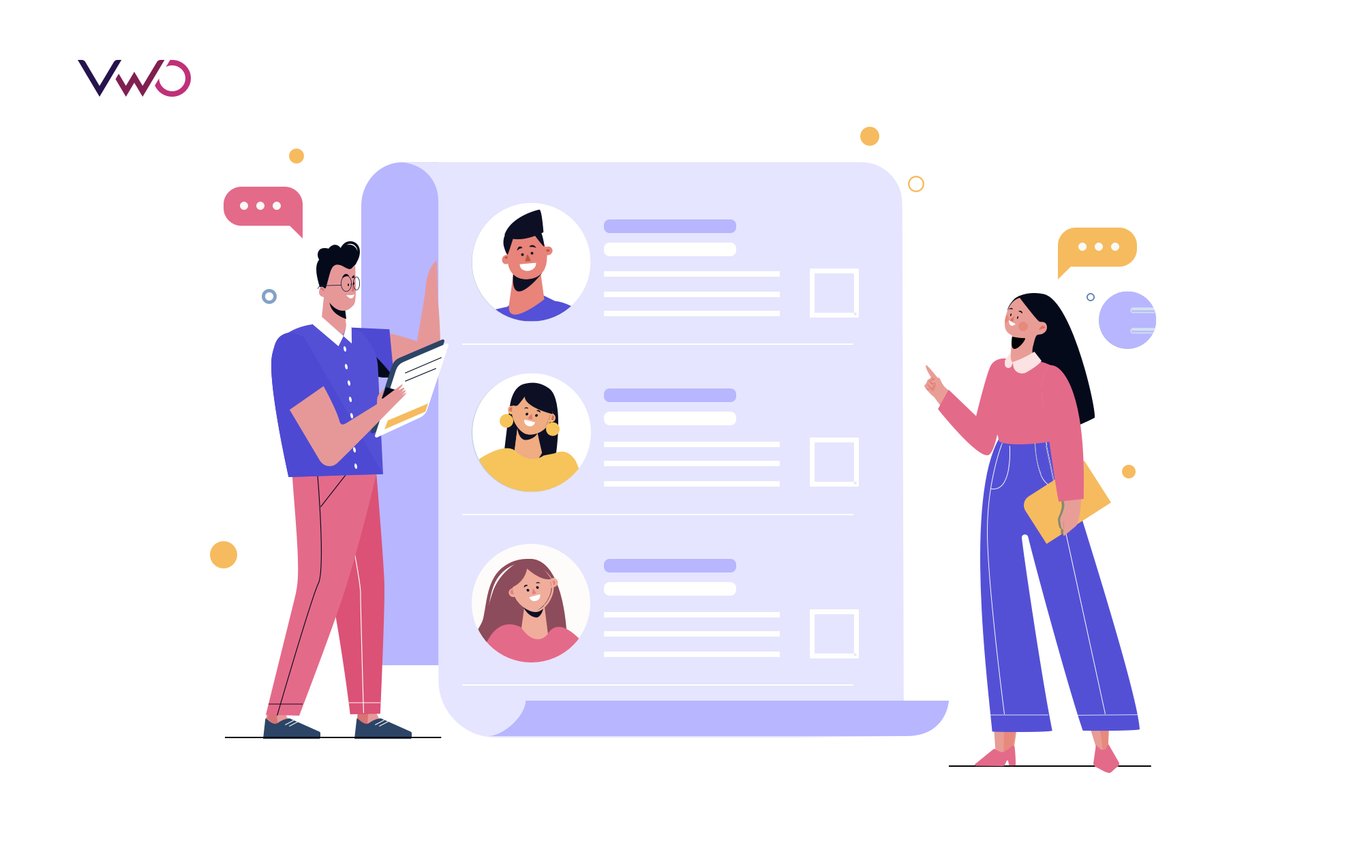 Connecting with the right users for your test will provide you with not only better data but also contextual clues and insights into consumer motives, not just performance.
Begin by identifying your core audience demographics in order to collect accurate test results and data. Sift through your website's data to gather sample data on age, gender, and location to gain a basic understanding of who is converting and who is not.
Use this demographic information as your panel's first selection criterion. The majority of user testing services allow you to screen for gender, age, and location by simply checking a few boxes.
Now, take things a step further to ensure that you include more specific characteristics of your audience. To accomplish this, you will need to develop some thoughtful screener questions. The responses to the questions will assist you in identifying psychographics that match your specific audience profile on a deeper level.
For example, how do you go about shopping for home decor?
I take a low-stress approach. To save time, I prefer to make quick decisions from a few options. [Reject] I prefer to take my time. My goal is to find the best deal at the lowest possible price. [Reject] I prefer to take my time. I want to find the best product possible, and I value quality over price. [Accept]
None of the aforementioned. [Reject]
To convert more website visitors into buyers for clients, start with a blank slate and target consumers who have not yet learned the intricacies of a site. This prevents the user from naturally overlooking pain points that they have learned to navigate in previous visits.
Screen for potential user testers who have heard of your in-market competitors but are unfamiliar with your site or brand.
Here's an illustration:
Which of the following brands did you buy from?
Competitor 1 [Accept]
Competitor 2 [Accept]
Your site [Reject]
Competitor 3 [Accept]
Fake company [Reject]
None of the above [Reject]
After you've screened for the most important criteria, you should think about how users shop and their purchasing intent. Users with no intention of purchasing should be avoided, and panelists who shop online at least once a week should be considered.
To summarize, when selecting your user testing panel:
Examine your target audience's demographics.
Add psychographic questions that correspond to your ideal user profile.
Users who know too much about your site/brand should be avoided.
Speak with users who have a strong desire to buy.
You are now on your way to a successful user test, but the real work begins now.