Marketing departments are frequently chastised for bringing in low-quality leads that sales are unable to convert. This type of situation arises as a result of the fact that marketing and sales KPIs are frequently designed to be separate.
This creates a common paradox: marketing can meet its goals by bringing in a high volume of leads, but sales can't because those same leads aren't qualified.
Account-based marketing (ABM) seeks to address this by tightly aligning all marketing and sales operations and focusing on common goals.
Account-based marketing (ABM) is a marketing strategy that focuses on a specific customer.
Account-based marketing (ABM) is a type of B2B marketing in which marketing and sales are aligned to reach specific target accounts. ABM views target accounts as one-to-one markets and prioritizes the quality of accounts over the quantity of leads.
How does ABM function?
The most important thing to understand about ABM is that it is not a single marketing tactic or tool. It is the extent to which you identify and target your potential customers. Everything else is incidental.
Allow me to explain:
Most "traditional" marketing strategies—content marketing, inbound marketing, and so on—begin with broad assumptions about the ideal customer. In theory, they don't need to "know" the prospect by name because the actual customer will emerge after a series of touchpoints and eventually filling out a form or signing up for a trial.
ABM teams will do the same at first. They will begin by creating buyer personas or ideal customer profiles. ABM, on the other hand, goes a step further and identifies the customer rather than waiting for them to identify themselves.
If I had to show just one image to explain how ABM works, I'd show this screenshot from an ABM ad solution product demo: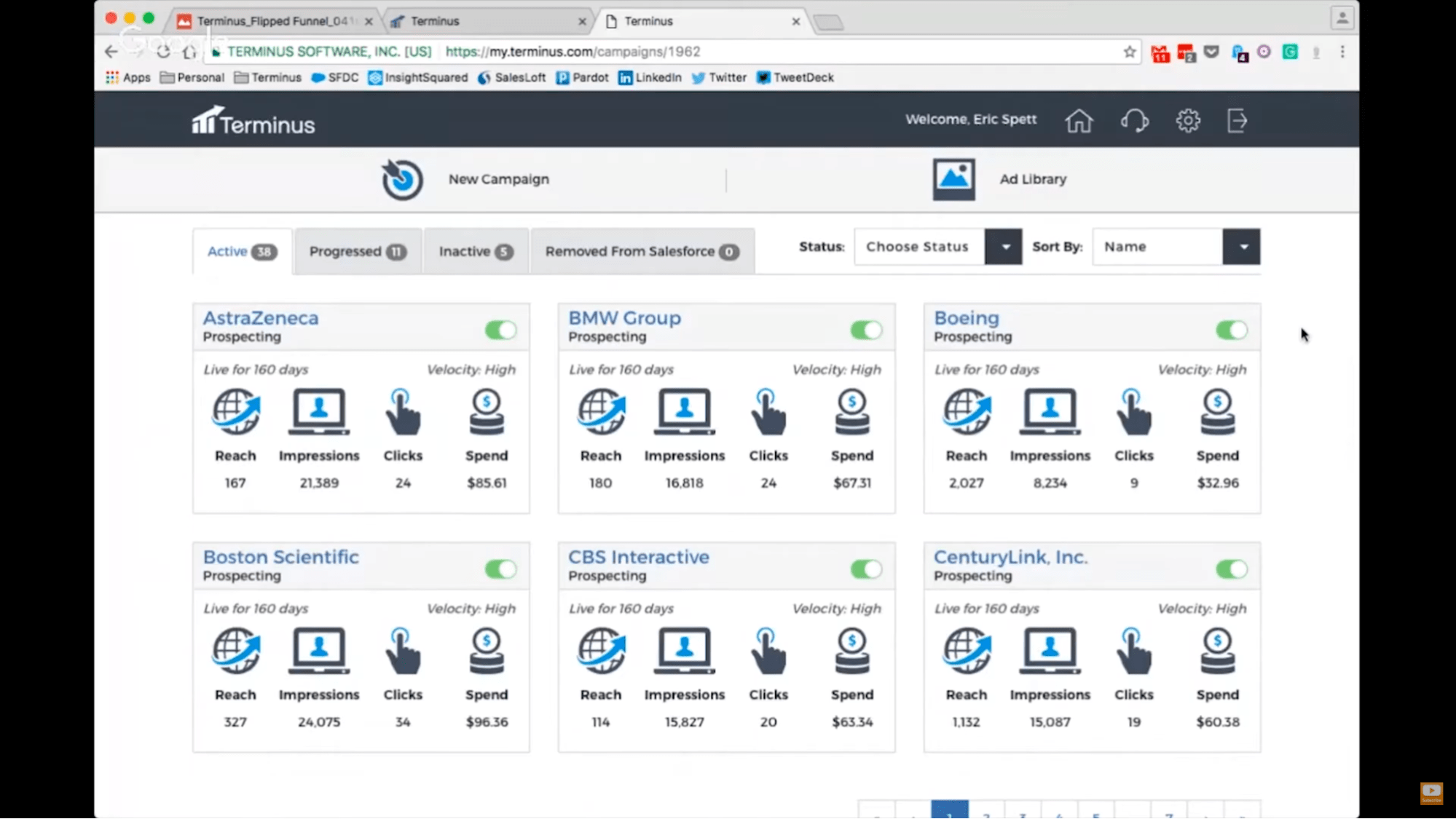 Look closely: what you're seeing here is a B2B marketer's dream come true. The dashboard displays the number of interactions with a company's ads made by targeted companies (read: previously selected companies).
Marketers and sales reps can use those interactions to determine who is showing purchase intent and how to personalize a conversation with them in order to close the deal.
To learn more about how ABM works, let's look at the different types of ABM and some examples.