Did you realize that there are currently over 100 social media platforms? It is a hive of activity, with new members joining daily. Businesses are making big social debuts thanks to their over 4 billion active users. However, there is one widespread myth that shrouds us in darkness – that you must establish a stunning presence on every social networking platform available!
Take a deep breath of relief, for you are not required to. Rather than that, you might be choosy and select a permutation that is appropriate for your business. You can still achieve success without pushing yourself too far.
Before we get into the specific platform, let's take a look at the primary benefits of this mandatory social media presence. Then, we'll conduct an assessment of the current social media landscape to determine which platforms are best suited for brand promotion.
Let's get started!
What role does social media have in business?
This is a self-evident question. Without social media, we would be living our traditional lifestyles. Everything on the face of the globe has evolved as a result of its hegemonic influence on our preferences and lifestyle choices. It has become a critical marketing channel for the following reasons: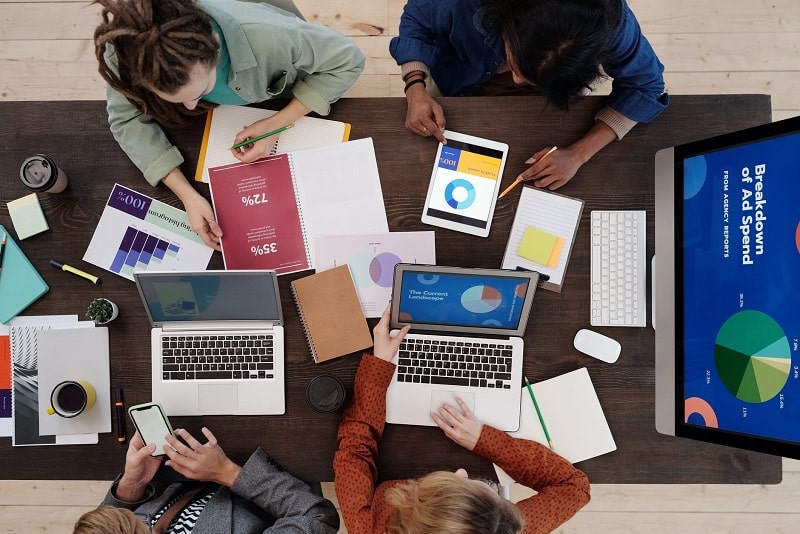 1 – Branding becomes more human
The days of salespeople knocking on doors are over. People will choose you over your competition only if they feel a stronger connection to you. Brands can demonstrate their compassionate side and care for the community through social media. This type of assistance encourages your audience to engage with you. This is why it is prudent to prioritize brand recognition. This enables you to develop true relationships with devoted customers. When consumers read your content or visit your location, they will know your logo, fonts, colors, voice, and personality. This recognition increases people's comfort level when it comes to long-term relationships with your brand.
2 – Ads are simple to create
Social media advertising is appropriate for businesses of all sizes. Whether a fledgling startup or a Fortune 500 corporation, any business can benefit from social media marketing. Advertising is inexpensive and straightforward here. Additionally, it is highly adaptable due to the variety of ad forms available, including narrative, carousel, banner, video, and post. The finest thing is that you can conduct fruitful experimenting on a shoestring budget. And it's well worth the investment.
3 – Supercharged lead generation
Social networking is a cost-free promotional strategy that can help direct visitors to your official website. The enticing feed is the final push they need to enter your sales funnel. Retargeting is also easier using social media, as it is based on their recent website activity.
Assume potential leads are swiping up on your Instagram story. Additionally, they add a few products from your summer sale then abandon the transaction. Social media enables you to retarget and convert this specific group of people, hence increasing your overall lead generation.
4 – Prospects for increased engagement
Social networking is an exciting medium for connecting with a huge audience. You gain a better understanding of your audience and their preferences. As a result, when the time comes to pitch your service to them, they're already sold. Additionally, you develop a personal connection with your consumers and dedicated followers. Isn't that incredible?
Use a social media planner to manage various networks efficiently.
However, managing many social media accounts with varying content restrictions requires a great deal of organization and execution. Additionally, it necessitates a committed team. And, at times, retribution is not immediate.
That is why handpicking a platform simplifies and expedites the entire process. Let's begin the auditing process by zeroing in on the most important networks.