Online marketing communities are great places to get new ideas, stay up to date on trends, learn from seasoned marketers and founders, and have watercooler conversations with like-minded people.
However, with so many groups to choose from, it can be difficult to find the right one to join if you're new to the scene.
To assist, we joined a few popular marketing communities and chose our favorites.
1.Demand Curve
Community type: Slack community
Who it's for: Experienced growth marketers, startup founders, consultants
Cost: Free (Apply for an invite)
Sign-up link: Website
Member count: ~3k (free community); >30k (newsletter + marketing course)
Demand Curve is a Y Combinator-backed startup that provides startup support via a biweekly newsletter, playbooks, and programs. Its free private Slack group is mostly made up of experienced marketers, many of whom are the founders or growth leads of tech companies like Microsoft and Zendesk.
Demand Curve's founder, Julian Shapiro, is an active angel investor whose open-source work has been featured in Forbes, and co-founders Justin Setzer and Neal O'Grady previously held growth roles at Grammarly and customer data platform Segment, respectively.
There are 17 channels in the community that cover topics like #analytics-and-data, #b2b, #product-and-marketing, and #fb-ig-ads. The well-organized space makes it easier to find information or get help from the right people, and while discussions can get quite technical, responses are frequently timely and insightful. For example, you might find discussions about email newsletter sponsorships in #growth-strategy and questions about influencer marketing tactics in #ecom-and-influencers.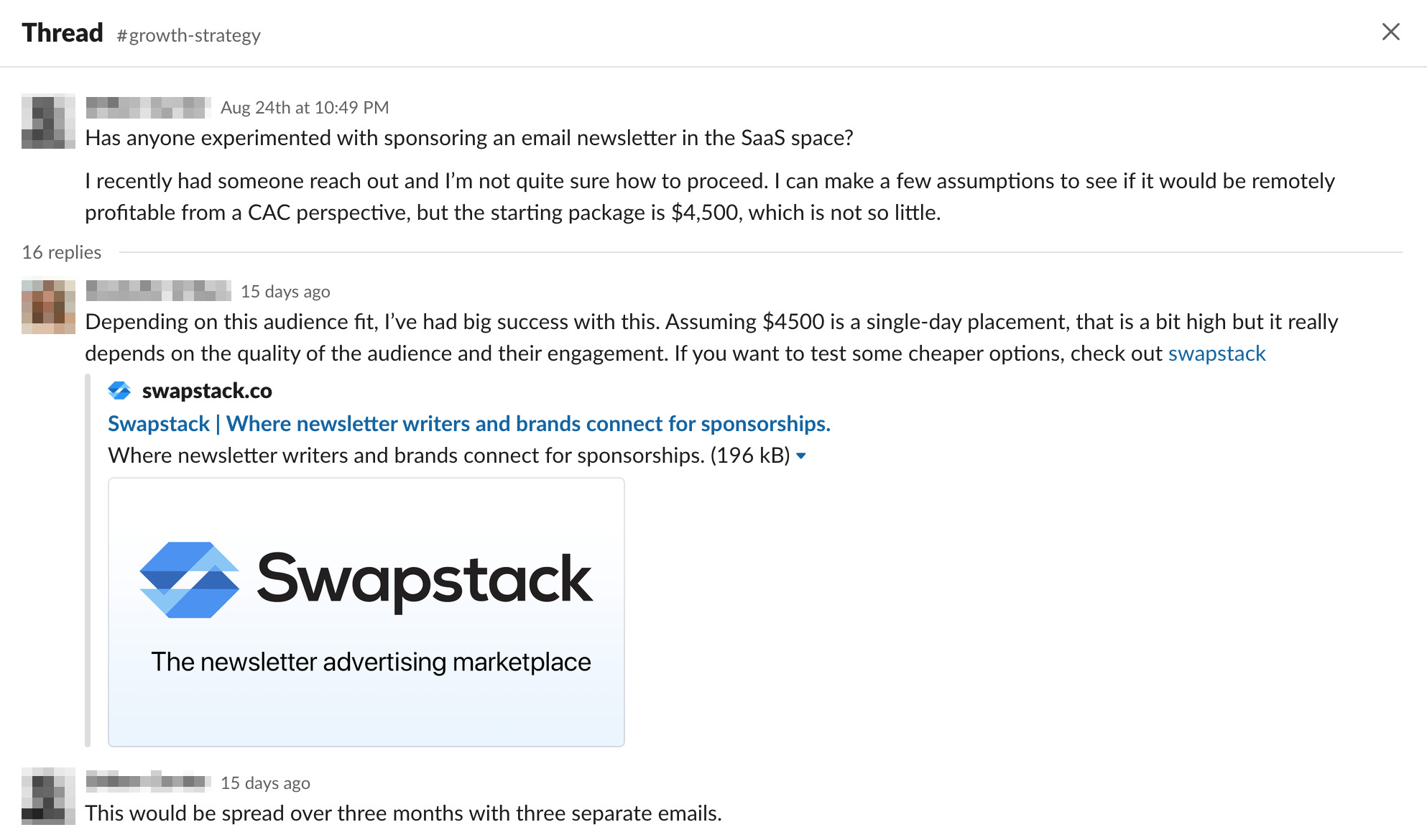 2.Swipe Files
Community type: Circle, a community platform
Who it's for: B2B marketers and entrepreneurs
Cost: From US$99/year for access to the private community (includes 7‑day free trial)
Sign-up link: Website
Member count: >500 (paid); >6.3k (free newsletter)
Swipe Files, founded by Corey Haines, a marketer and podcaster who previously led the Growth arm at Baremetrics, focuses primarily on marketing, growth, and audience-building, with the goal of building friendships rather than leads.
Start with the free weekly newsletter or the 7day trial to gain free access to the private community to get a taste of what to expect. General, Learning, Wins, Asks, Challenges, and Gigs are among the 11 discussion channels.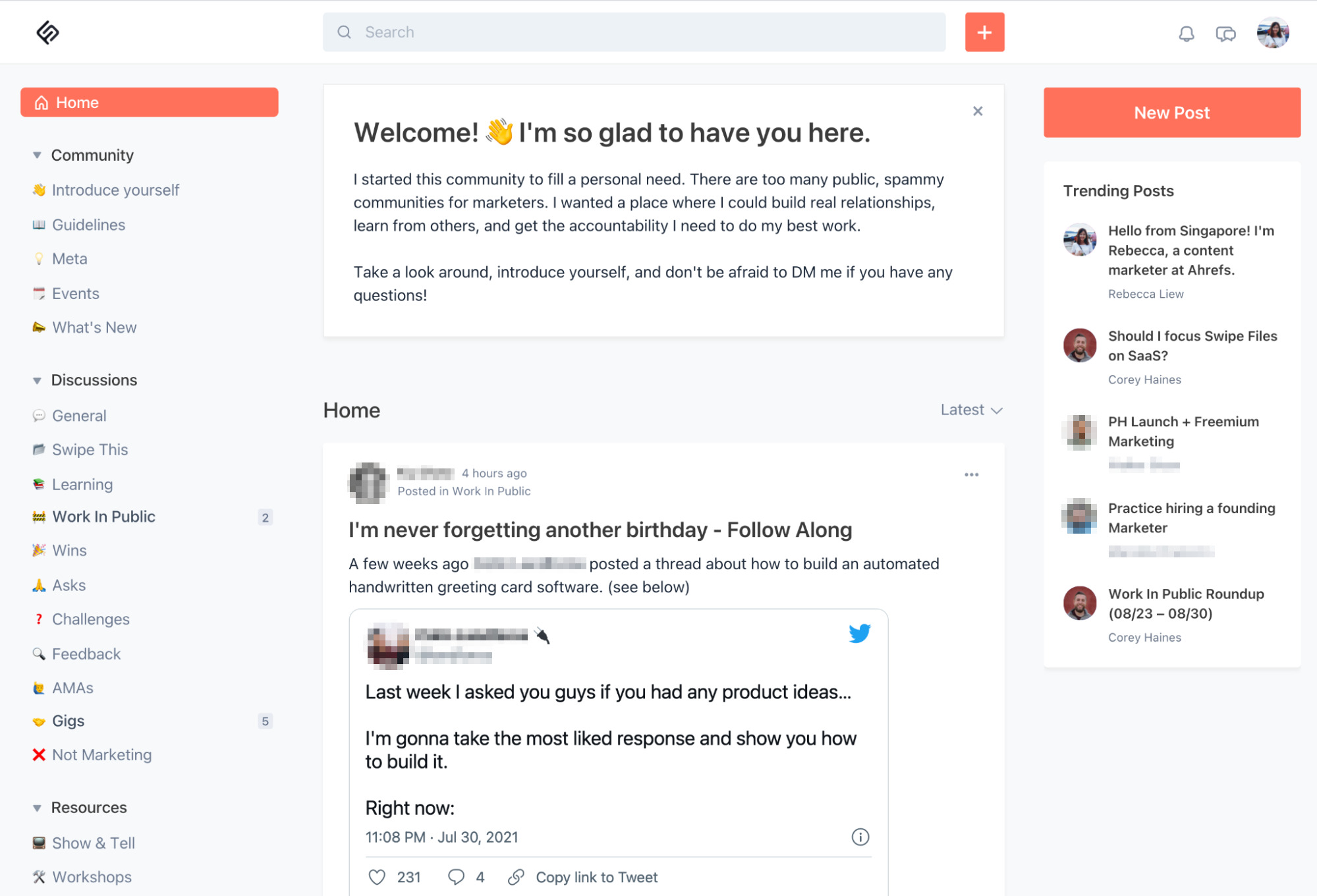 I especially appreciate how welcoming the community is: Haines personally welcomes new members and actively participates in discussions across all channels, while members primarily discuss SaaS-related or B2B marketing topics. There are also free-flowing conversations in the Not Marketing channel.
Aside from the community, make use of the main website's repository of marketing resources, which includes a master swipe file of over 1,000 ideas for marketers to take notes from.