Have an online store but aren't seeing the sales you expected?
Running an eCommerce business requires consistency, effort, and perseverance over the long term.
BUT…
That doesn't mean there aren't things you can do right now to increase your sales and leads.
In this post, I'll share six simple strategies you can start using right away to boost your eCommerce sales and get results as soon as possible.
Incorporate videos into your landing pages.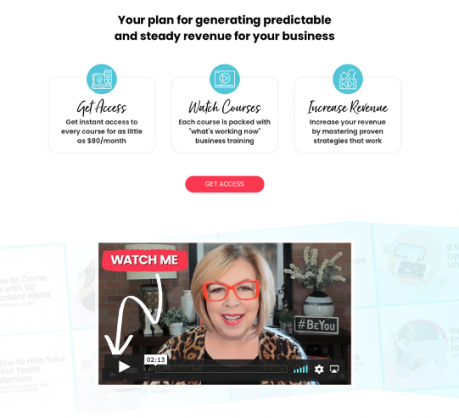 69 percent of consumers prefer to learn about a product by watching a short video, according to Wyzowl's 2021 State of Video Marketing report (compared to 18 percent who prefer text).
And, contrary to popular belief, making short videos for your product or sales pages does not have to be expensive or time-consuming!
There are some incredible, low-cost tools available now that will allow you to create professional-looking videos in minutes and with no design skills.
Here are some videos that will look great on your product and sales pages:
Videos that explain things
Tutorial videos
Video testimonials from customers
Videos of demonstrations
Exemplifications
Check out my post for more information on how to make your own marketing videos and implement this strategy to increase your eCommerce sales.
Product Upsell and Cross-Sell
Finding customers is one of the most difficult challenges that online store owners face.
So, once you've got someone on your site who is ready to buy, make the most of this opportunity!
According to Groove HQ, you have a 5-20% chance of selling to a new customer…
However, there is a 60-70 percent chance of selling to an existing customer.

Promoting cross-sells and upsells is one of the most effective ways to increase sales from existing customers.
This includes displaying related products (cross-sells) or more expensive products (upsells) to customers during the checkout process.
Simply specify another product to promote, and customers will be able to add it to their cart with the click of a button. It doesn't get much simpler than that!