Increasing ad relevancy is the digital advertiser's holy grail. Who could blame them? Improved ad relevancy helps you save money on Google Ads while simultaneously increasing your visibility and ROI.
Ad relevancy is the only method to ensure a successful advertising campaign. However, where do you begin enhancing your ad relevance and how can you capitalize on this marketing opportunity? Let us investigate.
Configure Your Google Ads Account with Your Google Ads Campaign
You may still be deciding whether or not to open a Google Ads account, or you may have already launched your first campaign. In either case, it's critical to study the fundamentals before proceeding. By establishing a strong campaign using Google Ads, you can quickly optimize it afterwards if priorities shift or hurdles appear.
How Is a Google Ads Account Activated?
Google Ads is organized hierarchically on three levels:
Account: You already have an account if you use a Google product, such as Gmail. If you are unsure, examine the Google guidelines.
Campaign: You can create an account even if you do not currently have a campaign, or you can create a new account and immediately begin creating a campaign.
Advertisement groups: These enable you to arrange and target your advertisements. Each ad group contains one or more advertisements as well as the keywords associated with those advertisements.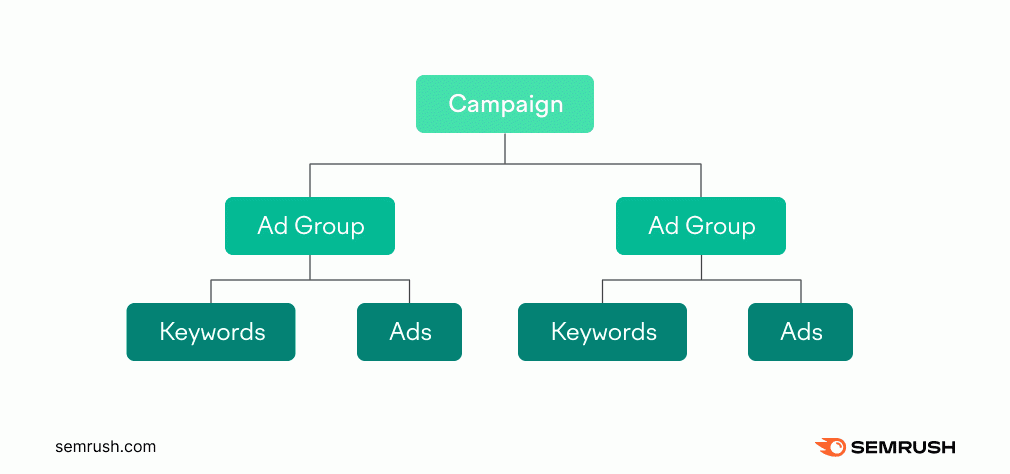 You can have many ad groups within a campaign since ad groups reflect a more focused and narrower area of your business than a campaign does.
Consider the following scenario: you offer mountain sports equipment and wish to launch an ad hoc marketing for mountain shoes. You may wish to concentrate on "trekking shoes" for ad group 1, "climbing shoes" for ad group 2, and "mountain boots" for ad group 3, and so on.