Are you prepared for dark mode on your LinkedIn company page? Are there any additional features you should consider adding to maximize LinkedIn's potential?
You'll learn how to update your LinkedIn company page and content in 2022 to maximize your professional networking and lead generation capabilities.
1: Dark Mode Optimization for Your Company Page
LinkedIn announced a dark mode option in September 2021, following the lead of numerous other social media platforms. Although the feature is being rolled out gradually rather than all at once, you should begin optimizing LinkedIn content and layouts for dark mode immediately.
Because your logo serves as an identifier for your brand on LinkedIn and your content helps your company establish authority, it's critical that both your page's logo and the images in your content display correctly.
Do you not yet have dark mode? You can preview and update all of your images for both modes, even if LinkedIn's dark mode is not yet available to you. This is how.
Steer clear of Transparent Backgrounds
Open your logo image file in your photo editing application. Navigate to the app's preferences and select the background color. To view your logo in both modes, toggle the app's background color from light to dark (or vice versa).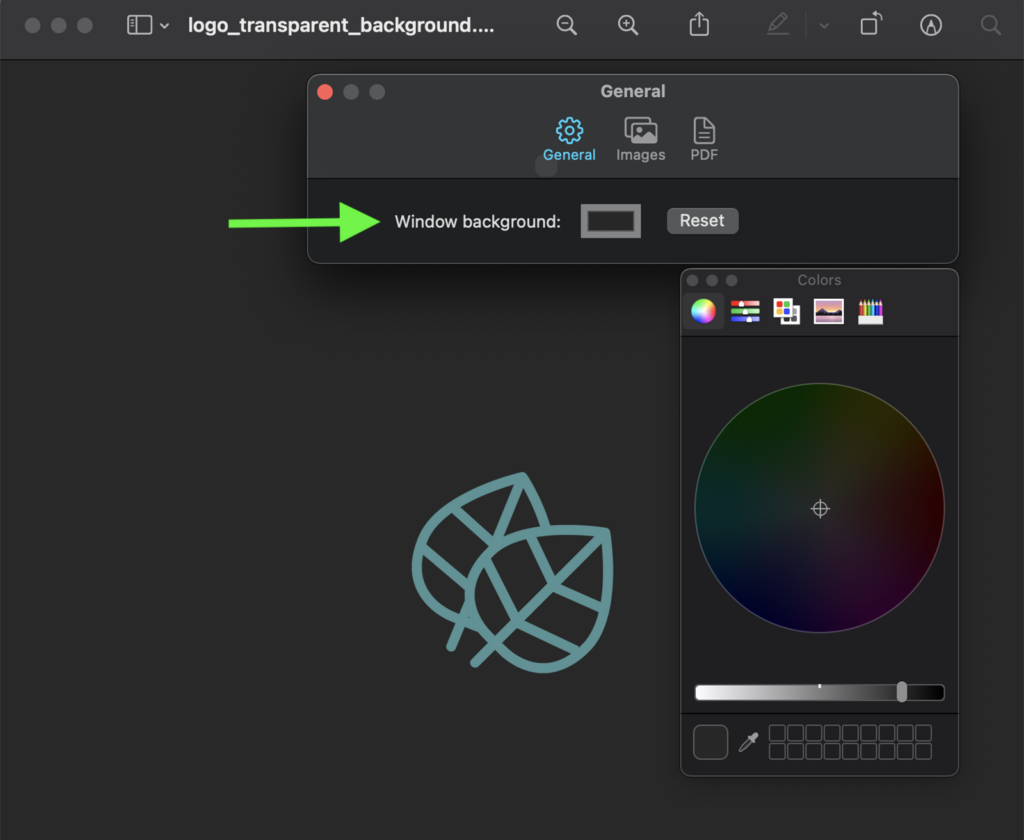 Did you notice any changes to the elements of your logo when you changed the background view? If this is the case, the image file most likely has a transparent background, which you should avoid at all costs. Flatten the image or export it as a JPEG to ensure that your logo looks consistent regardless of the mode your customers are using.
Then, in both light and dark modes, review the new image file and upload it to your LinkedIn company page. In the future, avoid publishing logos or content images with transparent backgrounds on your page by following this workflow.
Enhance the Look of LinkedIn Images by Adding Borders
Eliminating transparent backgrounds can improve the way your images display, but it may not produce the visual content you desire. Consider how frequently your logos or content images have a white or black background. You may discover that they blend in rather than stand out on your company page or in news feeds on LinkedIn.
To help your images stand out, add a border around the edges using your photo editing app. Select a brand color to establish a consistent visual identity and to reinforce your brand. Then save it as a template to allow for future reuse.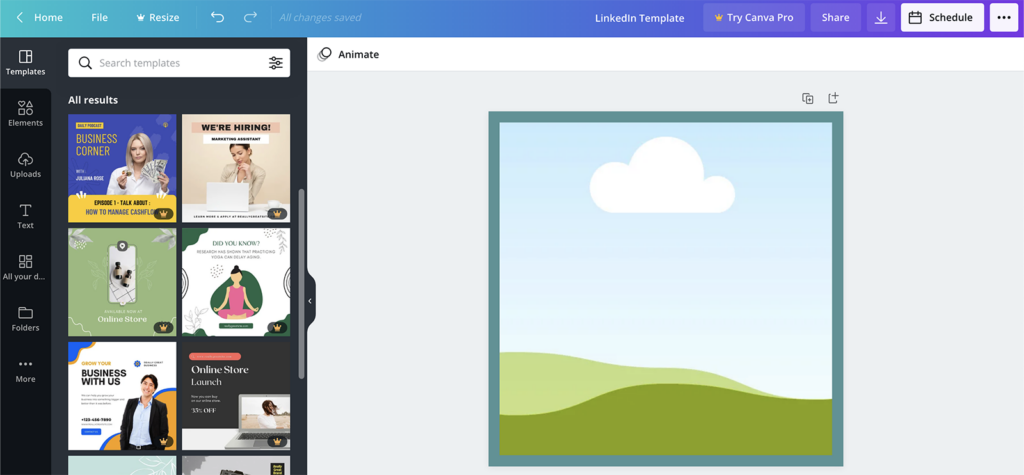 2: Improve the appearance of your LinkedIn banner image
When a LinkedIn user visits your company page, the banner image is one of the first things they'll notice. If you haven't updated your banner image in a while, chances are it requires more than a simple border or background fix.
Rather than using an evergreen banner image to anchor your company page, update it whenever your business has new information to share.
Utilize the following ideas to maximize the value of this space:
Products: Have you launched a new product line or added new features to your business? Create a banner image that will increase awareness. For instance, the @Moz banner image below highlights the latest feature of the search engine optimization (SEO) platform.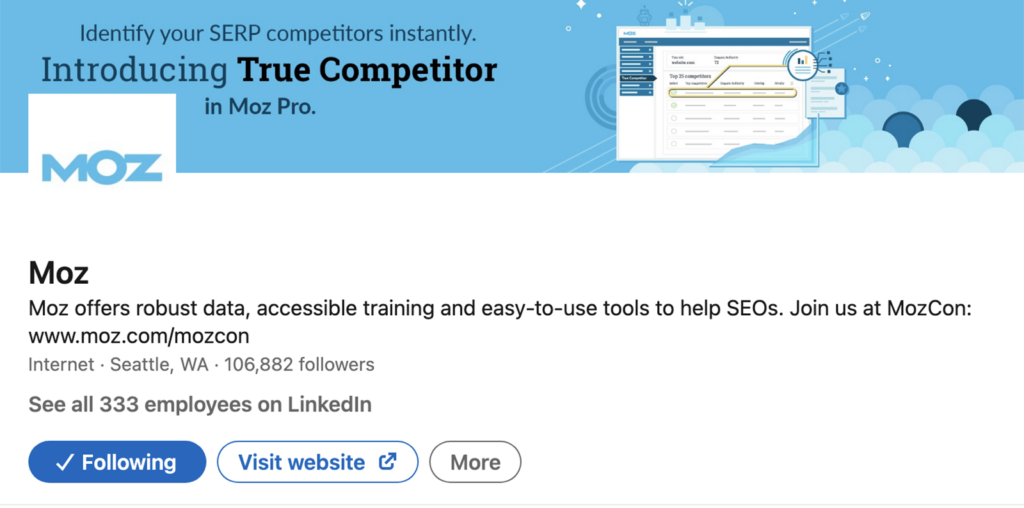 Events: Is your business hosting an in-person or online event, or is it sponsoring a major industry event? Integrate the event badge into your banner to sway decision-makers.
Social proof: Are you looking to generate leads or persuade prospects with your company page? Create a banner image that emphasizes your social proof, such as the number of customers you have, awards you've received, or quotes from industry leaders. For instance, the @Kinsta banner image below highlights a number of recent accolades.