It makes no difference how great your webinar is if no one attends to experience it.
Webinar promotion is a critical component of running an online event, and one that you must nail if you want your webinar to be a success.
We've figured out the most effective ways to promote your webinar and attract a guaranteed audience through our experience running webinars on a variety of subjects.
Follow our comprehensive guide to webinar promotion to ensure a successful event that contributes to your business's success.
What Makes a Successful Webinar?
Prior to beginning to promote your webinar, you should ensure that you have a high-quality webinar to begin with.
What is a webinar, or webcast, exactly?
A webinar is an online version of a live seminar. The webinar features a host and guests, and it is broadcast live. A webinar should have a distinct topic or theme that is presented to a live audience.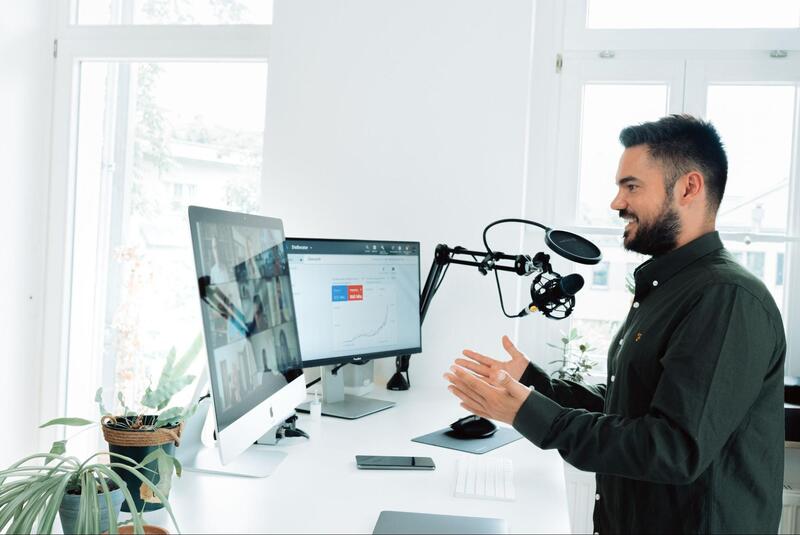 When planning and delivering your webinar, the following are some critical best practices to remember.
Value of the Offer
Your webinar must add value to the lives of your attendees. The event should provide attendees with actionable takeaways that they can apply to their own circumstances.
Yes, webinars are a type of sales and marketing tactic used to promote a business. However, no one wants to attend a webinar that is nothing more than a lengthy sales pitch.
Your webinar content must be valuable in some way to the viewer. Attendees should walk away from your webinar with new knowledge and insights they can put to use.
Your Audience Should Be Educated
All webinars must have an educational component. They must impart knowledge to your audience that they previously lacked, leaving them with more than they had prior to the event.
This could be information about a new product, a business strategy, how to use a tool, how a service works, or some other type of expert insight.
Make it Fun
It makes no difference how much valuable content your webinar contains; if it is boring, no one will attend. Your webinar should not only be educational, but also enjoyable.
Ascertain that the host is knowledgeable, but also has a pleasant personality. A webinar is an excellent way to engage your audience and give your brand some personality. If your webinar is nothing more than a lengthy, boring information session, you will quickly lose your audience.
Make it simple to comprehend
You must communicate your webinar effectively. If you want to provide value to a large audience, the webinar must be simple to follow.
Utilize a visually appealing presentation that effectively communicates the information. Utilize straightforward language and pay close attention to how you present your ideas verbally.