Local businesses face a unique marketing challenge. While you might believe that online marketing for local businesses should be easier due to their smaller geographic footprint, the reality is frequently the opposite.
Local businesses, like everyone else, must identify their ideal target customer, but they must do so with a smaller audience. This complicates their ability to target as precisely as they desire while still having a sizable audience to target.
Here are a few ways businesses can improve their efforts by leveraging local online marketing opportunities!
Enhance the visibility of your Google My Business listing
Examine your Maps listings and ensure they are complete and well-optimized. You can include a "About" section, business hours, and contact information, among other things! I strongly advise you to ensure that your listings are comprehensive, complete with images and reviews.
Within Semrush's Listing Management tool, you can enter your business and receive a grade on the presence of your local listing. Additionally, it will assist you in identifying areas where your business is not visible!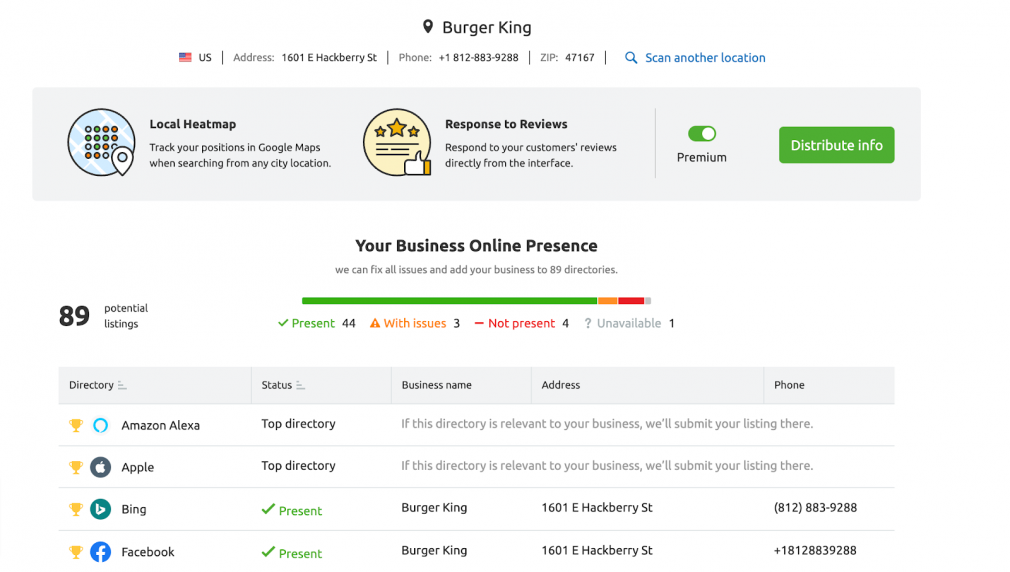 Geofencing Efforts
Geofencing campaigns enable you to target a very narrow custom-defined perimeter around specified locations.
Consider utilizing geofencing campaigns to capitalize on your prospect's location and the information you can deduce about them. Geofencing enables you to target your prospects in a variety of ways.
For instance, you can identify potential prospects by targeting individuals who are at competitors' locations.
Additionally, you can use a prospect's location — even if it is not at a competitor's storefront — to gather information about them. For instance, if your target market is likely to attend sporting events, you could target a sports stadium during those events. Alternatively, you could target home improvement stores to reach people who are likely to own a home.