As a social media manager, you must cram a lot into a weekly schedule.
With a slew of social channels to manage and new features being added on a monthly basis, it's difficult to stay current, let alone stay on top of content planning and creation. As a result, it's unsurprising that things slip through the cracks, particularly when it comes to coming up with new ideas.
This is frequently the most enjoyable part, but you may discover that you simply do not have the time to create an elaborate plan for each social channel on which you wish to be present. Then, all of a sudden, it's been two weeks since your last Facebook post, and you're completely stumped for ideas.
This is where content repurposing comes into play. What if we told you that you could maintain a consistent presence on each social channel without constantly coming up with amazing new ideas?
What is content repurposing and why is it necessary?
Repurposing content entails recycling existing or newly created content and transforming it into social media posts. For instance, you could break up your most recent blog post into an engaging Twitter thread or turn it into a YouTube video.
From a single blog post or piece of content, you can create several spin-off pieces to extend the reach and effectiveness of your content (without you having to do all the hard work).
As you might imagine, there are numerous advantages to repurposing content:
Saves time: no more hours spent brainstorming new ideas for each channel.
Consistent brand image: By consistently distributing similar messages and content across social media platforms, you can establish a consistent presence.
Assists your brand in maintaining a consistent presence: you'll have a steady stream of content ready to post.
Encourages engagement: the more frequently you post, the more likely you are to achieve a reasonable level of engagement.
Reach out to people who prefer different modes of communication: You can communicate with users via a variety of channels without becoming too spread out.
So you've got a brand-new pillar post – what now?
Consider:
Creating infographics from data and survey results
Creating a Twitter thread out of it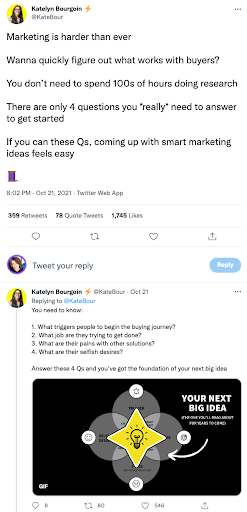 Katelyn Bourgoin shares a Twitter thread of her most recent post, which includes videos and images.
Producing a video or a video series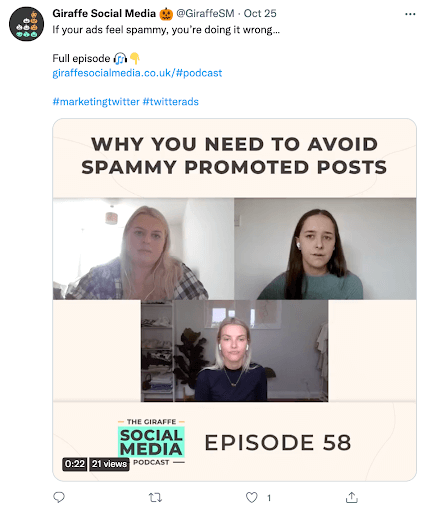 The Giraffe condenses podcast episodes into Twitter-friendly visual sound bites.
Creating animations for all tutorials and guides
Selecting and sharing quotes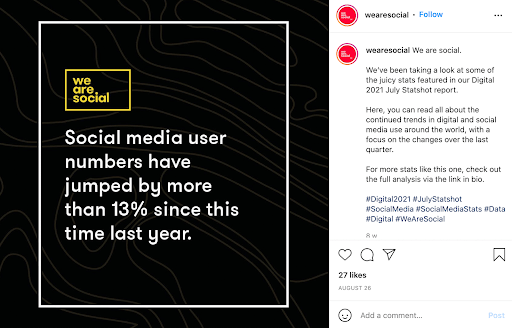 We Are Social selectively shares data from its reports on Instagram.
Posing questions or creating polls about the post
Contributing to the conversation on Stories or Reels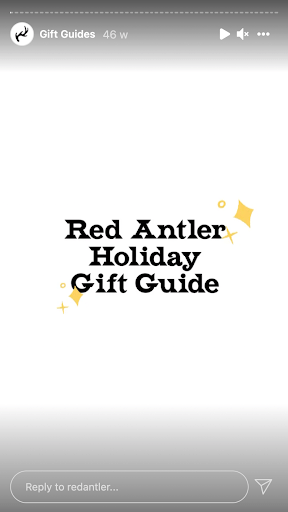 On Instagram, Red Antler transformed their annual gift guide into a multi-slide Story.