Would you like to use Twitter Spaces for marketing purposes? Not sure where to begin?
In this article, you'll learn how to start or schedule a Twitter space, get tips for using Spaces features, and find ideas for hosting a discussion that supports your business.
1: Decide on a Subject for Your Twitter Space
When marketing your business through Twitter Spaces, you'll want to ensure that the spaces you host are engaging and interesting for your listeners. Consider the following seven points when selecting a topic.
Expert Advice Every Week
If you want to be more active on Twitter, you can create a weekly series that ensures you are present on a consistent basis.
For instance, you might want to host a Twitter space dedicated to weekly advice. This is advantageous because it provides real-time advice and solutions to current events or issues that your target audience is facing. If something significant occurs in your industry during the week, you'll be able to address it promptly. And the weekly schedule entices visitors to return for more.
Organize an Open Mic Session
What distinguishes social media from other forms of communication is its capacity to connect people from all over the world. Twitter Spaces enables you to have real-time conversations with people regardless of your location.
Consider hosting a more relaxed chat in which you and a few other speakers can simply let the conversation flow. Naturally, you'll want to choose a topic that has a broader focus. However, the open mic style allows for everyone to speak and creates a comfortable environment for anyone interested in grabbing the virtual mic.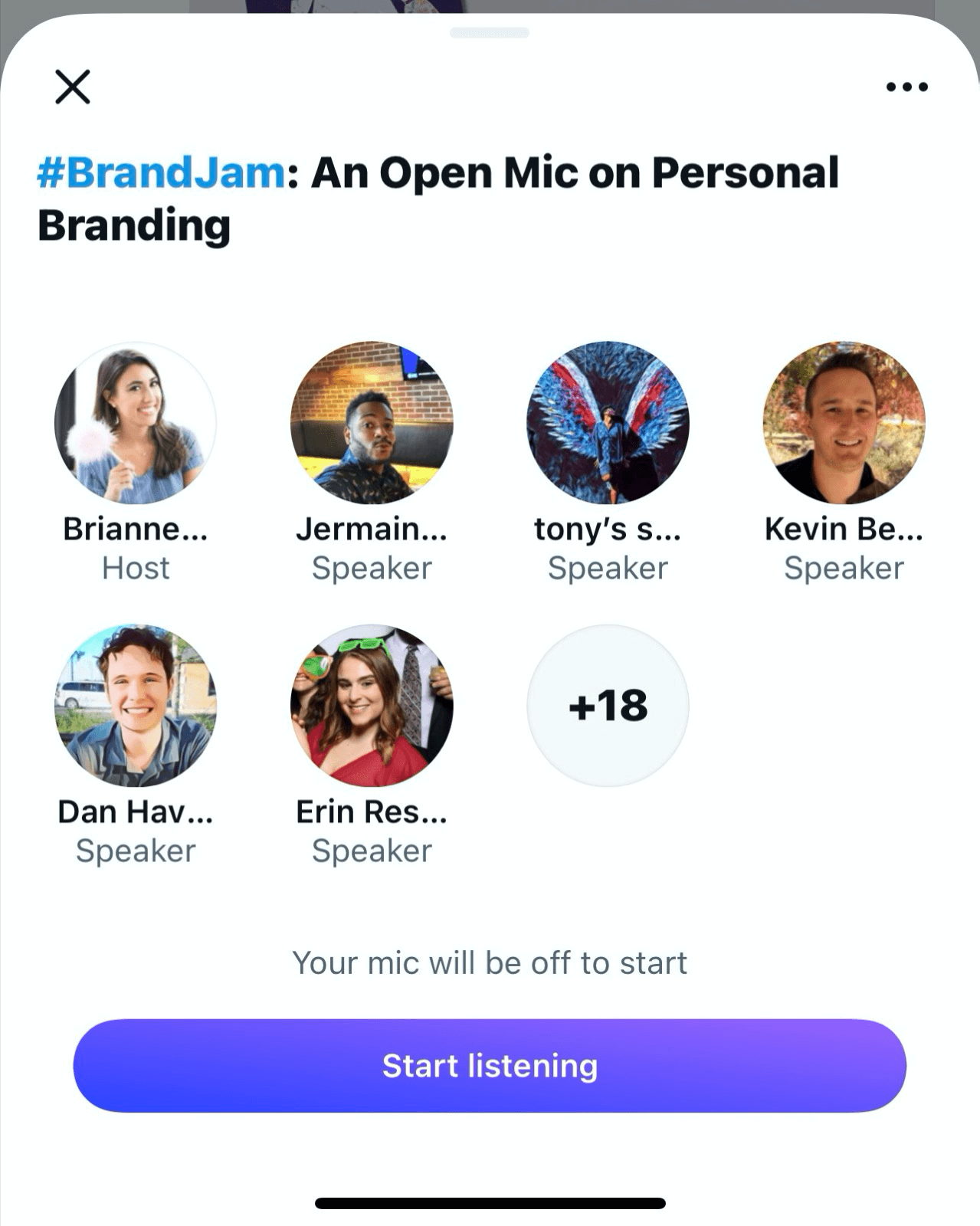 Create an interview in the style of a podcast.
Going live is frequently less intimidating when you have a co-host. Invite a guest expert to be the focus of your Twitter space by conducting a podcast-style interview. The only difference is that you'll be broadcasting to a live audience.
Select a guest who is knowledgeable in your field and offers unique perspectives that will pique the interest of your listeners. Additionally, prepare questions in advance to ensure that there are no gaps in the conversation. This will ensure that everything runs smoothly. After the interview segment concludes, you can open the floor to questions from those who are listening live.
Solicit Suggestions for New Offerings
When inspiration strikes for a new product or service, it's sometimes beneficial to check in with your audience to determine whether they'd be interested in it. Otherwise, you risk wasting a great deal of time and effort developing an offer that no one wants. Rather than that, go live on Spaces to discuss your idea and receive candid feedback from others.
Organize a Q&A session to address frequently asked questions
Hosting a Q&A session via a Twitter space is a simple way to engage your audience and provide them with valuable advice. Additionally, it enables you to elicit feedback regarding your target audience's preferences and pain points. Additionally, they will appreciate your involvement in their lives by hosting these types of conversations.
When hosting Q&A sessions, it's important to be prepared in case those tuning in live have few questions for you. Make a list of frequently asked questions and address them after responding to questions from live attendees.